Scottish Prime Cattle Producers Respond to Market Signals
SCOTLAND, UK - The response of prime cattle producers to market signals about carcase size, particularly for steers, has been one of the striking features of the market over the past year.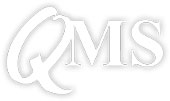 During the first half of 2016 steers slaughtered in Scottish abattoirs were heavier than 12 months earlier, according to the latest analysis by Quality Meat Scotland's economics services team.
"In April, the average weight was quoted as 398kg for a steer, while the preferred weight for major retail outlets was 380 kg," said Stuart Ashworth, QMS Head of Economics Services.
"However, since June steer slaughter weights in Scotland have been falling, typically to a point where they are 7-10kg per head lower than last year - a decline in carcase weight of around 2 per cent. In October and November, steer carcases averaged 374-375kg."
Although the issue of carcase weights is not as significant for heifers, they too have been falling in weight in the final third of 2016.
This year has seen farmgate prices for prime cattle trailing last year's levels for two-thirds of the year before gaining ground in the autumn.
"Bringing more cattle into the preferred carcase weight specification, and reducing overall beef production, has offered support for prime cattle prices. Despite the number of prime stock being slaughtered rising, prime cattle traded through most of the autumn at higher prices per kilo than 12 months earlier," added Mr Ashworth.
The weakening of sterling exchange rates following the Brexit vote meant that imported beef from Ireland became more expensive and has also helped to support domestic prices.
The biggest impact of the weak sterling, however, was seen in the sheepmeat sector.
"In the first half of the year, producer prices struggled to match last year's levels and exports to mainland Europe were disappointing," said Mr Ashworth.
"However, as sterling weakened there was some recovery in exports to Europe and slower lamb growth rates meant that slaughter volumes trailed last year through summer and into early autumn.
"As a result, prime lamb prices ran ahead of 2015 levels for most of the second half of the year."
Sterling's weakness also meant that when farm support payments were eventually paid the expected changes in value were, to some degree, mitigated.
Conversations in 2017 are, observed Mr Ashworth, likely to be dominated by the process of revising the rules to change LFASS support to an Area of Natural Constraint (ANC) support and Brexit.
Trade talks between the European Commission and the USA under the TTIP mantle are also likely to take on a different hue. Domestic conversations are already speaking of the prospect of food price inflation driven by currency movements, observed Mr Ashworth.
"This may offer some prospect of a willingness from multiple retailers to accept higher wholesale prices for UK meat although the emphasis will be on the cost of imported food," he added.
More generally, the extent to which a higher number of prime cattle hitting the optimum market weight specifications will offset the expected short-term growth in prime stock availability and support prices will be key during the first third of 2017.
"A 2.5 per cent growth in Scottish calf registrations in the first half of 2015 compared to 2014 means a bigger pool of slaughter cattle in the first half of 2017 compared to 2016," said Mr Ashworth.
The November UK prime lamb kill was higher than last year leading to a steadying of farmgate price. However, according to Mr Ashworth, between June and November the UK prime lamb kill remained slightly lower than last year, with lower carcase weights.
"With the June 2016 census indicating a larger lamb crop than last year, there remains a likelihood of a higher hogg carryover into early 2017," he said.
"Combined with a strengthening of sterling over the past month and long-term decline in sheepmeat consumption in France, this may result in farmgate price pressure.
"However, the reports of a smaller lamb crop in New Zealand may reduce competition from this quarter in early 2017," added Mr Ashworth.