Scotch Beef, Lamb High Profile at British Pie Awards
SCOTLAND, UK - All eyes will be on the pies at the British Pie Awards next year where Scotch Beef PGI and Scotch Lamb PGI will play starring roles as the sponsors of two classes.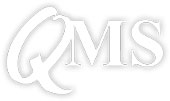 Quality Meat Scotland (QMS) is sponsoring the Beef and Ale Pie class and the Lamb Pie class at the world-renowned awards in Melton Mowbray on 8 March 2017.
The annual event, which will see over 800 pies judged in 20 categories by pie experts, celebrity chefs and acclaimed food writers, attracts the nation's top pie makers who all compete to win the coveted title of Supreme Champion 2016.
Competition is sure to be tough and among the prestigious jury of judges for this year's awards is Quality Meat Scotland's Marketing Executive Graeme Sharp.
"We are delighted to sponsor the two categories which celebrate the heritage of British pies and also recognise the craft of bakers, butchers and other producers," said Mr Sharp.
"These awards focus purely on quality and taste – Scotch Beef and Scotch Lamb fit perfectly with this ethos. They are natural products from animals which are born and reared on farms in Scotland using stockman skills which, in many cases, have been handed down on family farms for many generations.
"I know there are a large number of butchers and bakers across Scotland whose pies are a cut above the rest and I would encourage them to enter this prestigious competition."
The Awards are open to all producers of pies sold commercially in the UK – Pie makers, butchers, bakers and those who exhibit at shows and the closing date for entries is 17th February 2017.
Members of the Scotch Butchers Club who enter the awards will qualify for up to £50 from Quality Meat Scotland which can be used towards transportation costs. Terms and conditions apply.
More information about the awards is available here.