Nutriad Appoints Sales Manager South America
GLOBAL - Multinational feed additive producer Nutriad appointed Angela Maria Mejia Vargas as Area Manager for all South American countries outside Brazil.
With a strong presence in Brazil since many years, the company now aims to expand its market share across Latin America.
Marcelo Nunes, BRSA Director Nutriad, commented that "The South American feed market is rapidly developing and increasing its technology level. We increasingly see interest in the solutions that Nutriad can provide feed producers with and are excited with this next step in realizing our growth ambitions in South America."
Angela Mejia, a veterinarian and zoo-technical engineer, with a strong technical and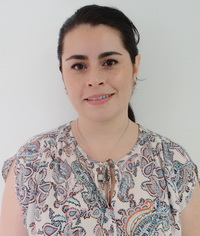 commercial track record in poultry and swine nutrition. A Colombian citizen, she is currently finalizing her Master degree in Nutrition from the Caldas University, with emphasis on monogastrics.
Said Angela Mejia: "I am excited about this next step in my career and look forward to joining the Nutriad team as I am convinced that the solutions Nutriad provides can help feed producers in South America in managing complex nutritional and health challenges."
Nutriad, headquartered in Belgium, provides feed additives and services to over 80 countries worldwide through a network of own offices and distributors, supported by 4 application laboratories and 5 manufacturing facilities located on 3 continents.
Find out more at nutriad.com