AHDB Turns Down Proposal to Fund Ladies in Beef
UK - AHDB Beef & Lamb has turned down a £50,000 proposal to fund Ladies in Beef work in the coming financial year.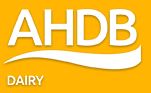 The proposition included £25,000 for core publicity costs and £25,000 for consumer campaign Save Our Sucklers (SOS) but after discussing the plans at a meeting last week, the AHDB Beef & Lamb board decided it was better value for money to use in-house resources where applicable.
Instead, the board, made up of farmer and processor levy payers from across England, has offered help in-kind from existing in-house resource, including communications, resource production and marketing, to help cut external spend by the group.
Adam Quinney, chair of the AHDB Beef and Lamb board, said: "It was felt by the board that we could offer better value for money by supporting in-kind with expertise through our communications know-how rather than specifically allocating levy spend to the campaign.
"Our approach to this kind of request needs to be consistent and we have already changed the way we support the Mutton Renaissance campaign, for example, by bringing support in-house rather than using levy funds to pay an agency to do it.
"As with any other investment, the beef and lamb board must demonstrate return on this investment, while also being transparent about exactly where beef and lamb levy is being spent.
"We have a huge amount of talent in our organisation, offering a wide skillset across communications, technical and marketing. We believe it is through this we can add most value to Ladies in Beef. This might include activities like communications support, help in producing resources and ensuring the group's activity aligns with our current campaigns.
"We already have significant promotional activity to support the beef industry using levy funds, including the beef mini roast campaign which features prominent TV advertising to showcase beef to consumers across the UK."
The AHDB Beef & Lamb board has approved a variety of consumer activity for beef in the coming year. This includes a summer trade promotion focus on beef kebabs, burgers and Steak Bar products, with lesser known steaks such as the tri-tip and Denver featuring prominently. The activity streams from AHDB's new product development (NPD) work to add value to the carcase through using seam butchery techniques to produce and market lesser-known cuts.
Simply Beef & Lamb has been working with actress Fay Ripley, most famous for her role in hit TV show Cold Feet, to promote the mini roast, with the work reaching more than 12 million people so far. This comes on the back of the mini roast TV advertising that ran in November and December last year.
In addition, the Meat Elite programme continues to work with journalists and bloggers, to provide them with insights, trends and expertise they would otherwise not have access to. Meanwhile, during February and March, there will be a campaign to encourage consumers to include beef casserole and stewing cuts, such as beef dice, shin or braising steak, in their weekly family cooking repertoire.
AHDB Beef & Lamb will meet Ladies in Beef in the coming weeks to discuss where support can most effectively be used and a board member has been appointed to act as a dedicated point of contact for Ladies in Beef going forward.
TheCattleSite News Desk