Rodent Control Hub to Help Farmers Gain New Certification
UK - A free, self-study training course on rodent control is now available for farmers via an industry online hub, 'Rodent Control on Farms'.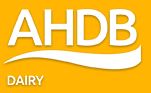 It's one of several training routes to help farmers who want to become certified to use professional rodenticide products under new rules. The hub has been funded by AHDB and developed in partnership with other industry organisations including British Poultry Council, NFU and NFUS.
From April 2016 onwards, new "stewardship conditions" labels on rodenticides for use outside will require users, including farmers, to hold professional certification which complies with UK Rodenticide Stewardship Regime requirements.
The new hub also includes a downloadable PDF guide from AHDB to effective and responsible use of rodenticide bait. The guide is another alternative route to build the knowledge required for farmer certification.
From April, stocks of old label products will start to run out and, by October 2016, professional rodenticides will only be available to farmers with certified status as no old label stock can be sold anymore.
In readiness, farmers have four options:
Possession of a certificate from an approved training programme and awarding organisation (training can be either classroom-based or online via the new rodent control hub)
Employment of a professional pest control contractor who is suitably certificated
Membership of a UK farm assurance scheme which has among its standards a requirement for an audited programme of rodent pest management; this an interim measure until December 2017
The purchase and use of amateur rodenticide products (which refers to pack sizes of up to 1.5kg).
The content of both the AHDB guide and the training course on the industry Rodent Control Hub is based on a LANTRA course, approved by the Campaign for Responsible Rodenticide Use (CRRU).
The UK Rodenticide Stewardship Regime was developed by the Campaign for Responsible Rodenticide Use to meet the Government's high level principles defined by the Health and Safety Executive.
Visit the hub at: www.rodentcontrolonfarms.co.uk
TheCattleSite News Desk