New Study Reveals Prolonged and Significant Milk Yield Reduction From IBR
GLOBAL - Dairy cows that have been exposed to the virus that causes Infectious Bovine Rhinotracheitis (IBR) have been shown in a new study to produce 2.6 litres per day less milk throughout the entire lactation, despite showing few or no signs of the disease (i.e. being sub-clinically infected).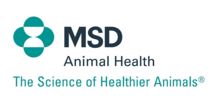 The study was carried out by the animal health and welfare consultancy RAFT Solutions and sponsored by MSD Animal Health (known as Merck Animal Health in the US and Canada). It compared the performance of cattle with antibodies to IBR (seropositive) to those without antibodies (seronegative) over a two year period on an average sized, all-year-round calving pedigree Holstein dairy herd in the north of England.
The average reduction in milk yield recorded in infected cows is significant under any circumstances, and particularly so given the absence of any clinical signs of disease in most animals and the prolonged period of impact.
"IBR is known to be an insidious disease that causes often unseen losses, including milk loss, but this new study highlights the scale of potential damage that infected herds can be suffering," comments Jonathan Statham of Bishopton Veterinary Group and CEO of RAFT Solutions.
"This is a disease that has been shown to be present in up to 70% of herds in some parts of the country, and in many cases it may well be present without herd managers being aware of it.
"Clinical signs include respiratory problems, infertility and abortion, but it may also affect performance when present sub-clinically, as this work clearly illustrates."
The farm where the study was carried out ran a closed herd with relatively good biosecurity and high health status, with routine bulk tank and youngstock blood testing being carried out. Suspicions of disease entering the herd were raised in May 2010 when three cows aborted, prompting the investigation and creating the opportunity to conduct the study.
"The herd was not being vaccinated against IBR as it was known from regular diagnostic testing to be clear of this particular disease, as well as the other major infectious diseases," continues Mr Statham. "Following the abortions, investigations revealed the presence of IBR. The route of entry of the virus to the herd remains unknown but may have been through contact with neighbouring cattle, or could have been brought onto the farm on clothing, machinery or even in bull semen. It spread to affect 70% of cows in the herd.
"By comparing performance of seropositive and seronegative cows throughout the herd, over a long period, we have established the impact on milk yield specifically, something that can easily be translated into a financial cost.
"At current milk prices, the cost of sub-clinical IBR was shown to be costing as much as £200 per cow per year, approximately twice the median cost of all veterinary and medicine inputs per cow per year.
"These findings underline the importance of monitoring subclinical infectious disease in dairy herds as part of herd health and production management. The financial cost of disease should also motivate dairy farmers to implement robust biosecurity and biocontainment plans on their farms and give due consideration to marker vaccination programmes for their cattle."