More Bluetongue Infections Found in France
FRANCE - Nearly 3000 cattle and several hundred sheep and goats are susceptible to bluetongue outbreaks according to the latest report from France.
Fifteen cases have been discovered in cattle during surveillance, identifying outbreaks on fifteen different farms.
Further surveillance, along with movement controls and vaccination, is being implemented to control the disease.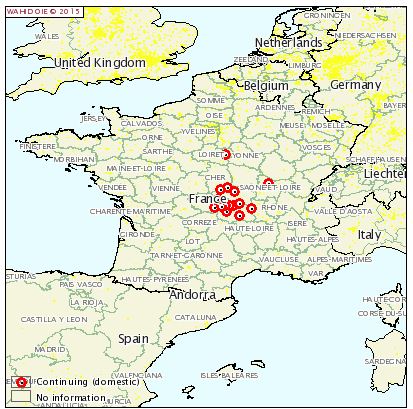 Further Reading
Find out more about how the outbreaks are being controlled by clicking here.
TheCattleSite News Desk