Census Figures Offer Insight into Scottish Livestock Trends
SCOTLAND, UK - The results of the Scottish Government's June 2015 Agricultural Census give an important insight into livestock number trends and potential impact on the market, according to the latest analysis by Quality Meat Scotland (QMS).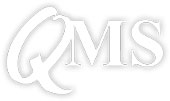 Following three years of decline, the number of beef cows has edged 0.1 per cent up, to 436,800 head, according to the Scottish Government's June 2015 Agricultural Census.
"In the over two year age group, non-breeding cattle numbers fell significantly, down 4 per cent to 204,200 head," said Iain Macdonald, Economics Analyst with Quality Meat Scotland (QMS).
"Many of these cattle born in the spring of 2013 are approaching 30 months this autumn, helping to explain why Scottish abattoirs have been working with fewer prime cattle in recent weeks than in the same period of 2014. Adding to this tightening of numbers has been a slight fall in the number of cattle aged between 12 and 24 months."
However, the census does point to a change in market conditions in 2016, observed Mr Macdonald. "There was a 3 per cent increase in cattle aged less than 12 months, to 543,600 head, reflecting increased calf registrations in the second half of 2014 and first half of 2015," he said.
"Looking further into next year, when the majority of these cattle will begin reaching slaughter condition, the indications are that Scottish abattoirs will have a better supply of steers and heifers. This may result in processors becoming more selective in what they buy."
On the dairy side, breeding numbers increased by 3.5 per cent to reach an eight-year high of 175,700 head meaning that beef cows accounted for 71 per cent of total breeding numbers compared with 72 per cent in 2014.
According to BCMS data, calf registrations in Scotland increased by another 2 per cent in the first eight months of 2015, suggesting there may be greater availability again in 2017, stated Mr Macdonald.
Looking at sheep, the number of ewes that were used for breeding in the autumn of 2014 fell by 0.6 per cent to 2.588m head. In addition, the lambing percentage was slightly lower at 125 per cent , resulting in a 1.2 per cent smaller June lamb crop of 3.23m head. This meant that there were nearly 41,000 fewer lambs on the ground than 12 months before, though numbers remained 125,000 head above 2013 levels.
"The English census likewise reported a smaller lamb crop, down by 220,000 head, or 3 per cent , at 7.716m head. However, during the June to September period, GB abattoirs slaughtered 4.459m lambs compared with 4.212m a year earlier," said Mr Macdonald.
"Set against a smaller lamb crop, this points to a significant tightening of supply for the remainder of the 2015/16 season and auction volumes for October suggest that this process has begun."
Looking further afield, New Zealand will potentially have 1.5m fewer lambs in the system in 2015/16, suggesting that import volumes will struggle to match year-earlier levels through the winter and into spring 2016, said Mr Macdonald.
"In terms of the autumn 2015 breeding flock, the Scottish census data points to an expansion with the number of sheep expected to be put to the tup for the first time rising by 10.5 per cent year-on-year to an eight-year high of 697,400 head," he said. This is also supported by evidence from slaughter data which showed a 5 per cent decline in ewe slaughterings at GB abattoirs since June.
For pigs, the census data reported that the recovery in sow numbers continued into a second year, rising by 2 per cent to 30,800 head. However, slaughter pig numbers were slightly lower, suggesting an increase in the trade in weaners to farms in the north of England. However, the expansion in capacity at Brechin looks likely to reverse this trend, observed Mr Macdonald.
"The most striking figure in the pig results was the number of gilts retained for future breeding. This increased by 35.5 per cent to 6,800 head, suggesting that producers are in expansion mode despite the squeeze on margins caused by a significant fall in farmgate prices. This may well have been a response to the impending increase in slaughter capacity."