UK Cattle Herd Registers Small Increase
UK - Provisional figures for the UK cattle herd as at June 2015, released by AHDB Beef & Lamb, show a small increase in total cattle numbers, compared with a year earlier.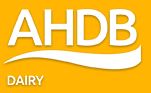 The breeding herd, which accounts for over a third of all cattle, increased by over one per cent to 3.5 million head.
The beef herd increased by half a per cent to 1.6 million head, the first increase since 2011. The dairy herd increased for the second year running to 1.9 million head. The main dairy and beef breeding herds are made up of female cattle aged over two years of age that have calved.
The number of male cattle on the ground overall was reported to be just a fraction down on last year's position, with a notable drop in those over two-years-of-age. This supports the supposition of the potential for tighter supplies in the short term.
However, looking further ahead, the number of cattle under one-year-of-age on the ground, female and male, were both up on the year earlier.
These provisional figures only take account of trends in England and Northern Ireland, following a delay in the publication of Scottish results until later this month so are subject to revision. Welsh figures will also not be available until later in the year.
TheCattleSite News Desk