Foot and Mouth Outbreak in Namibia
NAMIBIA - There has been an outbreak of Foot and Mouth Disease in Namibian cattle.
14 cattle out of a susceptible population of 2458 village cattle were found with oral and hoof lesions suspected to be of foot and mouth disease.
Whole blood and serum samples were collected from the animals, and laboratory testing is ongoing.
The outbreak occurred in the north of the country.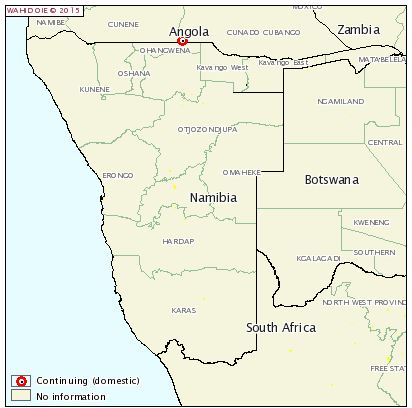 TheCattleSite News Desk