MSD Animal Health's FINADYNE Not Available in US
US - MSD Animal Health, known as Merck Animal Health in the US and Canada, recently announced the introduction of FINADYNE® Transdermal (flunixin meglumine) Pour-on solution, which has created some confusion among our customers in the United States.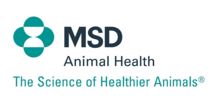 To clarify, FINADYNE Transdermal is not approved or available for sale in the United States. MSD Animal Health apologizes for any inconvenience and confusion this has caused.
In the US, flunixin meglumine is marketed as BANAMINE® Injectable Solution and in combination with florfenicol, as RESFLOR Gold®. For more information visit resflorgold.com.
FINADYNE is currently registered for use in the UK, France, Ireland, Netherlands, Belgium and Italy.
To read the original global launch announcement, click here.