Beef Marketing and Promotion Levy to be Applied to Imported Cattle and Beef
CANADA - Canada's agriculture minister has announced a levy charged on cattle marketed in Canada to fund research, market development and promotion will be applied to imported cattle and beef, writes Bruce Cochrane.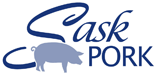 Farm-Scape is sponsored by
Manitoba Pork Council and Sask Pork
FarmScape is a
Wonderworks Canada
production and is distributed courtesy of Manitoba Pork Council
and Sask Pork.
The Canadian Beef Cattle Check-off, administered by Canada Beef, is a mandatory one dollar per head levy collected on cattle sales throughout Canada to fund research and marketing activities on behalf of Canada's beef industry.
An amendment to the Beef Cattle Research, Market Development and Promotion Levies Order, announced on 30 July, will see that levy applied to imported cattle and beef.
Federal agriculture minister Gerry Ritz says investments in market development and research are a big part of the ongoing success of Canada's beef sector.
Gerry Ritz-Canada Minister of Agriculture and Agri-Food
There's no question the beef agency has done tremendous work over the years in leveraging producer investments to drive new innovation and promotion throughout their sector.
Today I'm pleased to join with Canada Beef to announce a new support mechanism that build on this great work and deliver even more results for our hard working beef producers.
Today we're announcing that amendments to the Beef Cattle Research, Market Development and Promotion Levies Order will include an import levy component.
This levy on imported cattle and beef cuts will help Canada Beef build on the great work it already does in beef promotion and research.
This new levy will provide a stable funding source for research, market development and promotion activity on beef and beef products.
CBI estimates that the levy will bring in about 800 thousand dollars a year.
Those dollars will help beef producers expand their markets, increase sales and fund research projects.
The beef industry has a great story to tell on nutrition, quality and overall value.
This new support will ensure the industry continues to tell that story to Canadian consumers.
Mr Ritz says, looking ahead, the future for Canadian beef is bright.
He says demand is strong with growing world populations looking for the quality and value that Canada's beef and cattle industries can deliver.
TheCattleSite News Desk