Preconditioning Plan Benefits Both Sides of Calf Industry
ANALYSIS - A preconditioning vaccination scheme is gaining momentum in the UK as consistent premiums, coupled with improved calf health, attract the attention of both calf buyers and sellers.
The scheme, SureCalf, had an estimated 5,000 calves enrolled last year, but whether or not the programme takes off in the rest of Europe remains to be seen.
This is according to Carolyn Hogan, a Vet at the animal health company Zoetis, where the vaccine used in the scheme is made.
"Surecalf is a preconditioning programme aimed at minimising the impact of respiratory diseases and improving calf welfare as it passes through the market," says Mrs Hogan. "For Surecalf sellers, they invest in a vaccination that protects calf post-sale and may mean good relationships can be built up with the buyer. For the buyer, their investment is protected against the potentially devastating effects of pneumonia on calf health, welfare and farm profitability."
The product involved is Rispoval 4, which protects calves against Bovine Respiratory Virus, Infectious Bovine Rhinotracheitis, Parainfluenza and Bovine Viral Diarrhoea (BVD). In the US, different people run similar preconditioning programmes, although Mrs Hogan states these are very complex arrangements.
Although the programme has impressed in Britain, no similar preconditioning package currently exists in Europe. Mrs Hogan suggests that if communication and marketing can be made to work, the scheme could have potential to expand abroad - particularly into the Spanish or Italian feedlot sectors.
"We have looked at doing something similar to SureCalf in Europe. As far as we know, no such thing exists. Surecalf would be hugely valuable in a situation where suckled calves go into feedlots such as in Italy.
"Opportunities may exist in Ireland where they send a lot of calves over to the Spanish and Italian feedlots but it is a case of trying to get buyers and sellers acting together over continents – this is a bit tricky."
---
*


"We have looked at doing something similar to SureCalf in Europe. As far as we know, no such thing exists."
Carolyn Hogan - Zoetis Vet
---
However, United Auctions livestock markets in Scotland have embraced the scheme and this has helped SureCalf secure a firm footing in certain regions. Local level, community marketing has seemed to work wonders for the SureCalf message, which has reached Bakewell in Derbyshire.
Farmers have recorded buyer premiums for animals of 12pence per kilo at three United Auction Sales.
This equates to an average premium of £36.47/head which makes SureCalf an 'absolute no brainer' for Gloucestershire BLADE beef producer, Paul Westaway.
"Clinical pneumonia in our blade cattle is almost nil," says Mr Westaway. I think we've had two bad cases in seven years."
Cattle perform better if they are not getting diseases and Paul says that a whole carcass grade can be the difference when looking at pneumonia and its effect on calves.
"We used to have to go in and jab calves for pneumonia and the moment you have to intervene on a beef calf for pneumonia, it automatically drops a grade.
"If it had potential to be an R4L it will be end up an O+. They go down a grade the moment you treat them," adds Mr Westaway.
Impressed by the improved health and development of his stock, Paul chose to include his pedigree Angus cattle in the treatment. The extra protection offered to his high value cows against IBR and BVD makes SureCalf a 'fantastic' option.
Offering protection to both his BLADE and Angus cattle is a sensible move and perhaps of critical importance to all farmers this year, says Basil Lowman, Beef Specialist at the Scottish Agricultural College.
He adds that pneumonia is perhaps the biggest limiting factor in beef growth, which this year will hamper calves already off to a poor start. Basil blames a poorly performing arable sector as a factor in breeding cow health and this year's calf crop needing more attention.
"Livestock have been starved for 15 to 18 months in terms of feed supplies, most calves born this spring came out of tired cows and we had many downer cows in Scotland, some were so thin they couldn't calve stood up," says Mr Lowman.
"Cows have offered little colostrum and poor quality colostrum, meaning calves have had low levels of antibody intake - we have had poor grass growth this spring and cows aren't milking."
With calves more susceptible to illness Mr Lowman's general message to farmers is to vaccinate this year if they are not doing so already. Surecalf vaccinations are as important to the bucket reared calf as the suckled calf, he adds.
"I've never known a year when vaccinating against pneumonia will be more critical," states Mr Lowman. "This autumn we are going to end up with lots of light, lean calves with low levels of resistance to disease, in particular pneumonia."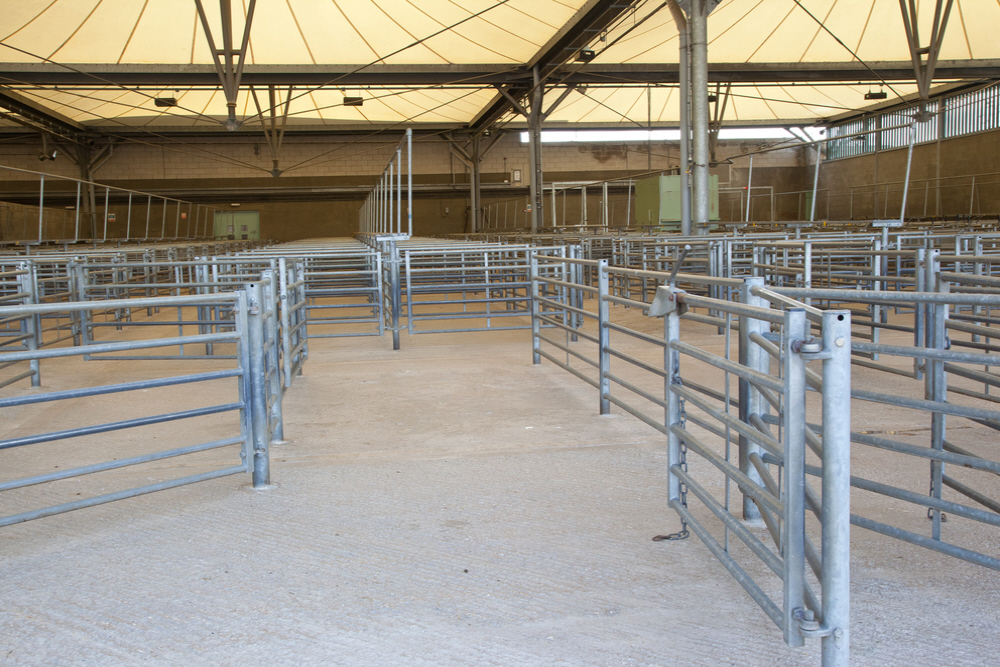 Mixing in the sorting shed - either on farm or at the market - is an opportunity for sick animals to mix and diseases to transmit.
This autumn period will be when vaccination proves dividends when calves are brought inside, weaned and placed in the finishing unit, says Mr Lowman. This process puts calves through a similar mixing process to the livestock auction, adding stress disease risk to the calves.
Most importantly, SureCalf treatments protect against BVD, a disease that totally reduces disease resistance and triggers pneumonia.
"BVD compromises cattle immunity. For a short 2-3 week period animals lose resistance to all diseases and if this period coincides with a pneumonia outbreak then you have real problems."
In addition to safeguarding calf wellbeing, Mr Lowman states the SureCalf protocol is 'low hassle' for farmers. SureCalf ensures drugs are administered at the right times so they are used efficiently with maximum benefit.
This is important because vaccines only work if they are fully established before the animal receives the threat of an illness, he concludes.
SureCalf Vaccination Guidelines
Calves have to be over 12 weeks of age
Vaccine course is two days - 3-4 weeks apart
Second day must be no later than two weeks prior to sale (Vaccine takes two weeks to become fully effective.)
Michael Priestley
News Team - Editor
Mainly production and market stories on ruminants sector. Works closely with sustainability consultants at FAI Farms