Maximising Forage in Winter Injured/Killed Stands
US - An 'unusual' amount of winter injury and winter-kill of alfalfa stands occurred in south central and southern Minnesota, according to reports.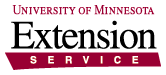 Although little is known about where injury to alfalfa occurred across Minnesota, they suggest a need for producers to check on stands and evaluate them for potential winter injury.
Several environmental factors likely interacted to stress alfalfa and cause winter damage, including:
A very dry fall and early winter that may have prevented alfalfa from accumulating adequate root reserves to survive the unusually long dormant period;
Periods during the winter without snow cover which typically provides insulation against low air temperatures;
ice sheeting due to snow melting and rainfall in January/February; and
The long periods of snow cover and low temperature that prevented spring alfalfa regrowth when reserves were low.
TheCattleSite News Desk