Count Alfalfa Stems To Understand Root Health and Growth Potential
US - The increasing cost of forages, continuing fear of drought conditions, and extending winter season have many producers wondering about the productivity of their hay fields in 2013.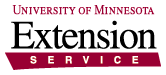 While temperatures have been colder this winter, the good news is that an insulating layer of snow has persisted across most of the state for an extended period of time, write Doug Holen, Phil Glogoza and Craig Sheaffer of the University of Minessota.
Overwintering success of forages is typically a combined function of climatic conditions and management decisions. Environmental factors such as snow cover, lethal temperatures, ice sheeting, and air-temperature fluctuation play important roles in plant survival from one growing season to the next. These effects are heavily influenced by stand age, variety genetics, fertility programs, and harvest schedules.
Some of the significant management factors affecting winter injury include species and variety selection, soil fertility, and cutting management.
Assessing alfalfa winter survival
Stem counts (versus plants per square foot) better represent total production in a given area and account for variability in plant performance. Use stem counts to estimate current yield potential and assess root and crown health to determine future yield potential.
Stand health based on stem densities per square foot can be assessed in the following manner:
Greater than 55 stems indicates density will not be a limiting factor,
The range between 40 and 55 stems is understood to represent some reduction in yield but probably more than adequate in years of low inventories and high value, and
Fewer than 40 stems indicate a poor stand and consideration for termination.
To assess root and crown health, dig up six inches of taproot material in three to four locations of a field. Split open the taproots to determine crown and root vigor. Look for healthy, off-white material indicating strong, healthy plants.
Discoloration and spongy material are typical of weakened crowns. The symmetry of shoots growing from the crown also contributes information about overall plant health. While evaluating stand and yield potential, we must keep in mind contributions made from grasses. Presence of grasses may be great enough to justify keeping a marginal stand in production.
We suggest making the same assessments on second crop regrowth. Watch for slow green-up, uneven stands, or additional plant mortality. Winter injury and/or death can be delayed by the shock of cutting a weakened plant, resulting in additional stand losses.
Whenever stand diminishes to the point of needing corrective measures, take time to determine the cause. Troubleshooting problem fields and identifying the cause of stand reduction can lead to better management decisions.
For a more detailed version of this column, visit University of Minnesota Extension's Crop News website at http://z.umn.edu/d29. For more information on forages, visit www.extension.umn.edu/forages.
TheCattleSite News Desk