Devon Worst Hit as Schmallenberg Spreads
UK - Now recorded in all counties in England and Wales the Schmallenberg virus (SVB) is continuing to spread according to the latest SBV screening and testing figures provided by laboratories at Liverpool University and Scotland's Rural College.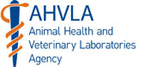 The statistics, published on January 10 2013 showed that the county worst hit by the virus is currently Devon with 126 cases confirmed. Amongst the cattle affected, 92 cows were identified by serology testing.

Neighbours Corwall and Dorset are also affected with 68 and 59 total cases respectively. Serology testing of cattle found 58 of Cornish cases.

Somerset had 41 cases of SBV found in cattle by serology testing and has so far had 51 cases overall.

Moving east, Sussex has also been badly hit with a total of 105 cases confirmed in cattle and sheep in total. Of these five cases in cattle were found through calf foetal malformations in East Sussex.

Kent has been reported to have had 50 confirmed cases in total. Seven of these cases in cattle have been confirmed via inspection of foetal malformations.

Suffolk has had the greatest number of foetal malformations in cattle totaling 10.

Further north, 53 cases have been recorded in Cheshire. Of these 48 have been found by serology testing in cattle.

Carmarthenshire has had a total of 21 cases making it the worst hit county in Wales.

In 2012 the Animal Health and Veterinary Laboratories (AHVLA) introduced two enhanced surveillance initiatives for Schmallenberg virus in England and Wales. In January they introduced a test for foetal deformities and in July a test for acute disease in cattle.
TheCattleSite News Desk