AHVLA Changes Its Delivery Network
UK - Animal Health and Veterinary Laboratories Agency (AHVLA) has announced that in future its laboratory services work will be delivered from fewer locations.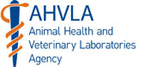 This will improve cost-effectiveness and efficiency, enabling the Agency to continue to deliver important scientific services to government and the livestock industry within a reduced spending review settlement.

This change does not affect the location of post mortem facilities, the activities currently undertaken by the veterinary investigation officers, or the surveillance programme.

Laboratory services involve testing, research and development work and are currently delivered by scientists based at sixteen sites located across Great Britain. This announcement will mean that work undertaken at the locations specified below will transfer to other AHVLA laboratories during two phases:
Phase 1: Thirsk, Truro and Langford (to complete by 31 March 2012)
Phase 2: Aberystwyth, Carmarthen, Luddington, Preston, and Winchester (to complete by 31 March 2013)
The laboratory-based work undertaken at these sites will be redistributed amongst the laboratories at Bury St Edmunds, Lasswade, Newcastle, Penrith, Shrewsbury, Starcross, Sutton Bonington and Weybridge.

AHVLA's veterinary services work, including post mortem examinations, will continue to be provided by all the current regional laboratory sites while a review is undertaken of the best way to deliver this work in the future.

These changes continue work that has taken place over the last several years to increase the specialist focus of individual laboratory sites, ensuring that modern equipment and appropriately trained staff can deliver high quality, accredited laboratory test results. This model, where post mortems are carried out in locations convenient to submitting veterinary practices, and the supporting laboratory testing is carried out off site, is already successfully in use in several surveillance centres.
TheCattleSite News Desk