Measure Herd Through Improvement Program
MINNESOTA, US - With feed and pasture costs at extreme highs with no relief in sight, it is as important as ever for beef cow/calf producers to make sure that their cow herd is as productive as possible.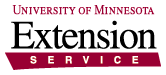 A simple way to do this is to weigh cows and calves at weaning, and determine if the calf's weaning weight is large enough to justify the cost of maintaining that cow. This seems simple enough, but very few cow/calf producers have a chute and scale available to accomplish this task.

Fortunately, through the Minnesota Beef Improvement Programme (BIP) offered by the University of Minnesota Extension Beef Team, Northland College, and the Minnesota Department of Agriculture, cow/calf producers have the opportunity to assess the productivity of each cow in the herd. The BIP is an on-ranch programme that assesses cow herd productivity through collecting weights, body condition, and frame size information on each cow and calf at weaning.

After collecting these data, Extension Beef Team members compile the data and return a detailed report showing the productivity per cow, an economic analysis of each cow, and provide suggestions on how these data can be used to improve overall herd productivity. In addition, participants complete a questionnaire regarding their cow management practices that is reviewed by Extension Beef Team members. After all the data are compiled and the questionnaire is completed, a team of Extension Beef Team experts make a site visit to the ranch to discuss the results and show how these results can be used to improve cow herd productivity.

The Extension Beef Team provides the chute and scale and personnel to set up and operate the chute on the ranch at weaning time. All that the cow/calf producer needs to do upon registering is work out a time for Beef Team personnel to come to their operation with the chute for weighing and weaning.

There are no minimum or maximum herd sizes; previous years have seen herd sizes ranging from 50 to 300 head. The total cost of the program is $250, reduced to $150 if the producer is enrolled in a Farm Business Management Programme. This registration fee covers travel to the producer's operation with a chute, weighing all cows and calves in the herd, compiling the data and report, and returning for an onsite consultation in the winter.

This programme is open to cow/calf producers in north central and northern Minnesota. Space is limited in this program, and weaning time is nearly upon us, so contact the Extension Beef Team soon if you are interested in this programme.
TheCattleSite News Desk