Govts Urged To Prioritise Feed Grains
CANADA, US & MEXICO - Pork producers in Canada, the US and Mexico are calling on governments to prioritise the use of grains for human and animal consumption, writes Bruce Cochrane.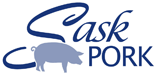 Farm-Scape is sponsored by
Manitoba Pork Council and Sask Pork
FarmScape is a
Wonderworks Canada
production and is distributed courtesy of Manitoba Pork Council
and Sask Pork.
Earlier this month, during their biannual meeting in Merida, Mexico the presidents of the Canadian Pork Council, the National Pork Producers Council and the Mexican Pork Federation issued a joint statement calling on the three NAFTA nations to prioritise grains for human and animal consumption.

Canadian Pork Council president Jurgen Preugschas says the availability of feed grains has become a major concern.
Jurgen Preugschas-Canadian Pork Council
When the USDA report came down here last month it became very clear that we're precariously close to not having enough food for our people and feed for our animals.

Therefore we're asking the agriculture ministers of the three NAFTA countries to sit down, discuss this and make it a priority that grains are for food and for animals.

Being that the US is the largest grower of corn in the world when the yields went down significantly last year from their estimates of around 160 bushels down now 152 that left us with an extreme shortfall.

In addition to that Mexico had frost on some of their white corn, some 800 thousand acres were frozen, and that again is taking a lot of corn out of the market that normally would have been there.

It means that Mexican producers, US producers and ultimately Canadian producers may face a shortage of feed grains later on this year or next.

Mr Preugschas warns if grains are not prioritised for human and animal consumption consumers will be hit twice.

He says if there's a shortage of grain for human consumption there will be starvation and if there's a shortage for animals there will be a much higher cost for meats.
TheCattleSite News Desk