Intervet/Schering-Plough Completes Delivery Of FMD Vaccine
SOUTH KOREA - Intervet/Schering-Plough Animal Health announces today that it has shipped 12 million doses of foot-and-mouth disease (FMD) vaccine to South Korea to assist in the country's efforts to halt the ongoing FMD outbreak.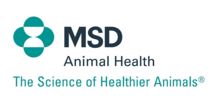 Since early January 2011, when Intervet/Schering-Plough Animal Health in South Korea received the initial request from the South Korean government, the company has provided cumulatively close to half of all FMD vaccine doses that have been delivered to the country to date. The 12 million doses of DECIVAC® FMD DOE, an inactivated oil-adjuvanted vaccine, have been produced at the company's international competence center for FMD vaccine research, development and production in Cologne (Germany).

Dr Klaus Kriebitzsch, Site Director of the FMD facility explains: "Our vaccine site in Cologne has again demonstrated its capability to respond to a short-term demand in an emergency situation by quickly upscaling the production, release and packaging processes of FMD vaccine."

Paul van Aarle, DVM, Director Institutional Sales at Intervet/Schering-Plough Animal Health adds: "We are extremely proud to have proven once again that we are ready to address emergencies, deliver the required vaccine, meeting agreed quantities and timelines and thereby helping the government of South Korea to battle the current FMD epidemic."

Since the FMD outbreak was reported by the South Korean government in November 2010, more than 3 million pigs, cattle, goats and deer have been culled. Late December 2010 the South Korean Ministry for Food, Agriculture, Forestry and Fisheries decided to start vaccinating all 13 million livestock in the country after initial measures were not effective in controlling the outbreak. It is anticipated that the ongoing large scale vaccination campaign will soon show result in control of the outbreak in concert with the other measures applied.
Further Reading