Maple Leaf Endorses Report Recommendations
CANADA - The president and CEO of Maple Leaf Foods is endorsing recommendations contained in a just released report on a 2008 listeriosis outbreak linked to one of his company's processing plants, writes Bruce Cochrane.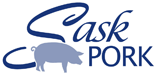 Farm-Scape is sponsored by
Manitoba Pork Council and Sask Pork
FarmScape is a
Wonderworks Canada
production and is distributed courtesy of Manitoba Pork Council
and Sask Pork.
Sheila Weatherill, who was appointed to investigate an August 2008 listeriosis outbreak that claimed 22 lives, released her report including 57 recommendations for improvement Tuesday.

Maple Leaf president and CEO Michael McCain says this was an exceptionally thorough and comprehensive investigation, the report provides a complete set of recommendations for both industry and government and Maple Leaf fully endorses those recommendations.
Michael McCain-Maple Leaf Foods
Along with the report of the sub-committee of parliament, the Weatherill report is an important contribution to the state of learning and to practice with regard to food safety in Canada.

The entire industry needed to raise its game and we clearly have.

This report makes that plain and offers some solid insights and recommendations to continue to improve the food safety system in Canada.

Prior to August of 2008 we felt our food safety practices were best in class.

Clearly they were just not good enough.

They did not have the scientific rigor, the oversight, the investigative substance or the quarantine safety nets which we now know are critical to a world class listeria management program and which we now have in place.

The only way we can attempt to compensate for this is to become a company that can be relied upon to lead the way in food safety.

We have made substantial changes but we will continue to make changes in line with the best practices around the world to continuously improve.

Mr McCain pledges Maple Leaf will draw on ongoing advancements in food safety knowledge and technology both here and globally and will be a strong advocate for advancing food safety.
Further Reading
TheCattleSite News Desk