Support for Pork and Beef Producers Applauded
CANADA - Sask Pork is applauding a new provincial assistance program for Saskatchewan pork and beef producers, writes Bruce Cochrane.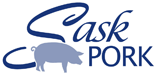 Farm-Scape is sponsored by
Manitoba Pork Council and Sask Pork
FarmScape is a
Wonderworks Canada
production and is distributed courtesy of Manitoba Pork Council
and Sask Pork.
Last week Saskatchewan agriculture minister Bob Bjornerud announced a $71 million program to assist the province's cattle and hog producers and called on Ottawa to provide additional support.

Swine producers are eligible to receive payments of 20 dollars for market hogs and $10 for iso-weans, weanlings and feeder hogs while cattle producers are eligible to receive $40 for beef breeding cows and bred heifers.

Saskatchewan Pork Development Board general manager Neil Ketilson says the support comes at a time when people really need cash flow and will make a big difference.
Neil Ketilson-Saskatchewan Pork Development Board
I think it just demonstrates the inadequacy of the AgriStability and the federal government's notion that the industry will be served by the present safety net process.

Obviously, in our minds, as well as the provincial government's mind that program just isn't working for us and, quite frankly, the federal government's response to the whole livestock sector's needs has been deafening.

It's really unfortunate the federal government didn't take the opportunity to have a nation-wide program that effectively could have addressed the industry's needs.

It's unfortunate but now the provinces find that they need to do it themselves and we're very appreciative that the provincial government recognized that and was willing to step to the plate.

Ketilson notes the cost of feed grain is down significantly which has helped out but the recession has reduced demand so prices are not as high as what would have been anticipated in February and March.

However he adds hog production will be down world wide which will eventually result in better prices and he's confident the situation will be better 2009 than it was in 2008.
TheCattleSite News Desk