Support for Cattle and Hog Producers Announced
CANADA - Saskatchewan's agriculture minister has announced a 71 million dollar program to assist the province's cattle and hog producers and called on the federal government to provide additional support, writes Bruce Cochrane.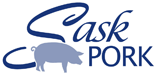 Farm-Scape is sponsored by
Manitoba Pork Council and Sask Pork
FarmScape is a
Wonderworks Canada
production and is distributed courtesy of Manitoba Pork Council
and Sask Pork.
The Saskatchewan Cattle and Hog Support Program offers 40 dollars per head for beef breeding cows and bred heifers owned as of 1 January 2009 and C$20 per market hog sold and C$10 per head for iso-weans, weanlings and feeder hogs produced between 1 July 2008 and 31 January 2009.

Provincial agriculture minister Bob Bjornerud says a national approach would be preferred but requests for federal involvement have gone unanswered and other provinces have announced programs prompting Saskatchewan to come to the table with its share of support.
Bob Bjornerud-Saskatchewan Agriculture Minister
We have been pushing the federal government to provide increased support to the cattle and hog industry and we have had two specific asks of the federal government, first to provide immediate financial support for the cattle and hog producers and second to immediately change agri-stability to make it more effectively address the current situation facing our producers,

The federal budget announced a month ago today contains significant support for the auto sector in Ontario, and yet the concerns of livestock producers were largely ignored.

I took our concerns recently to the ag ministers meeting in Ottawa.

Unfortunately we were unable to secure any support at that meeting.

Now we are hearing the federal government is considering further support for the auto industry.

It's an industry in trouble and needs support but so do our cattle and hog producers in Saskatchewan.

We are extremely disappointed the federal government has not done something more meaningful for our cattle and hog producers at this time.

Mr Bjornerud says the province will continue to work toward a national solution and is urging the federal government to top-up this program with its 60 per cent share, or to provide some other form of meaningful support.
TheCattleSite News Desk