Regulatory Changes for Addressing Listeria Expected
CANADA - The Canadian Food Inspection Agency expects final recommendations for regulatory changes that will reduce the risk of food becoming contaminated by listeria by the end of March, writes Bruce Cochrane.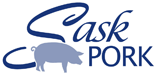 Farm-Scape is sponsored by
Manitoba Pork Council and Sask Pork
FarmScape is a
Wonderworks Canada
production and is distributed courtesy of Manitoba Pork Council
and Sask Pork.
Health Canada is responsible for setting safety standards for food products produced in Canada while the Canadian Food Inspection Agency is responsible for ensuring those standards are correctly implemented.

In the wake of last summer's nation-wide listeriosis outbreak a joint Health Canada-CFIA working group was formed to recommend regulatory changes to reduce the risk posed by listeria.

CFIA national meat processing specialist Dr Suzanne Duguette told those on hand last week for the Banff Pork Seminar the working group has come up with a series of recommendations.
Dr Suzanne Duguette-Canadian Food Inspection Agency
The working group has come up with different factors that are being proposed as components in controlling the risk posed by listeria in ready-to-eat meat products and these include the mandatory testing by operators of food contact surfaces for listeria species or listeria monocytogenes as well as making product testing based on risk presented by products applicable to all federally registered establishments.

There will be mandatory reporting of any unsatisfactory results for those two types of testing as well as specifications in methodologies in lab procedures.
In addition to that CFIA will increase its level of product testing and will reinstate food contact surface testing for listeria monocytogenes.

Dr Duguette says public comments on the proposed changes are now being analyzed and the working group is targeting the end of march for the release of a final document.

She suggests everybody has to do their part, the consumers as well as the operators and government, to ensure food safety.
TheCattleSite News Desk