Herd health programs support healthy cattle markets
Cow-calf producers have embraced management strategies that make their livestock a better value to the rest of the U.S. beef cattle industry, but Bovine Respiratory Disease continues to be an area where improvement is needed.
"Better BRD control is going to require an industry-wide effort that focuses on animal health, starting with cow-calf producers," said Derrell Peel, Oklahoma State University Extension livestock marketing specialist and holder of the university's Charles A. Breedlove Endowed Professorship in Agribusiness. "Unfortunately, a misalignment of costs and benefits across production sectors is serving as a roadblock. We call that a market failure."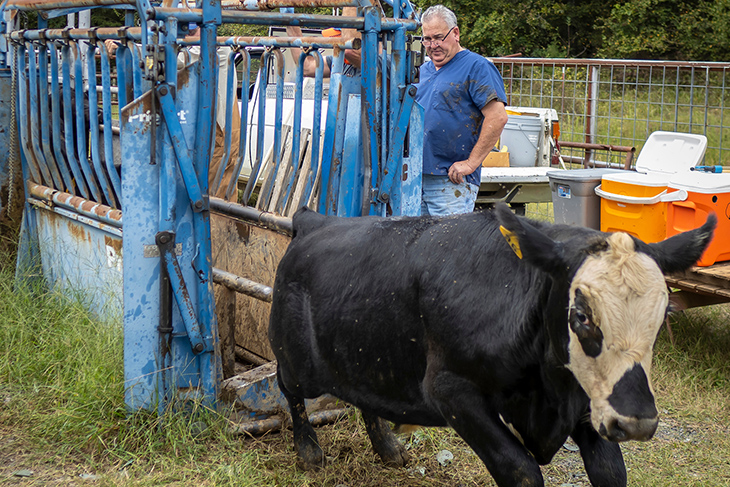 Simply put, cow-calf producers may not have the proper economic incentives to invest in additional BRD control. Commonly called shipping fever, BRD is caused by the interaction of pathogens that combine in many cattle production sectors. Activities such as weaning and transporting animals, changes in their nutrition and commingling are just a few factors that can increase the likelihood of infection. Even animal stress caused by weather fluctuations can spur on the disease.
Studies have shown BRD generates an estimated $800 million to $900 million annually in economic losses from death, reduced feed efficiency and veterinary treatment costs within the U.S. cattle industry. The disease causes 70% to 80% of health problems in feedlots and 40% to 50% of feedlot animal deaths.
"Shipping and commingling cattle are unavoidable, but there are practical things many cow-calf producers are doing to increase the odds that animals stay healthy to perform well in later production stages," Peel said. "Ideally, all producers should be doing them."
Preconditioning programs add value to cattle, which is consistently reflected in premiums for certified preconditioned calves sold under programs such as the Oklahoma Quality Beef Network. Weaning is arguably the most important component of preconditioning, and protocols routinely call for a minimum of 45 days weaning prior to marketing calves.
"Sixty or more days weaning is preferred by buyers struggling with continuing health challenges in their cow-calf herds," said Dave Lalman, OSU Extension beef cattle specialist. "Castration, dehorning, deworming and required vaccinations, including two rounds of respiratory vaccine, are important before cattle are marketed."
Those practical steps are laying the groundwork for more industry advances:
Fetal programming that affects lifetime health and productivity.
Genetic identification of disease susceptibility.
Providing improved economic incentives for better coordination of animal health management across multiple production sectors.
"We have large producers, small producers and those who raise cattle as a hobby," said Michael Kelsey, executive vice president of the Oklahoma Cattlemen's Association. "There are no insignificant operations when it comes to ensuring the U.S. beef industry succeeds in its ultimate goal of providing a safe, healthy, delicious food product for the consumer. What we do on the ranch can and often does make a difference."