Pregnancy checking replacement heifers helps protect investment
Cattle producers who breed spring-calving replacement heifers about a month ahead of mature cows need to determine which heifers failed to conceive in their first breeding season, according to Oklahoma State University recommendations.
Many Oklahoma cow-calf operators like to use a shortened 45- to 60-day breeding season for replacement heifers.
"As bulls are being removed from the replacement heifers, this would be an ideal time to contact your local veterinarian and make arrangements to have those heifers evaluated for pregnancy in about 60 days," said Glenn Selk, OSU Extension emeritus animal scientist and managing editor of the university's popular Cow-Calf Corner newsletter and SUNUP television segment.
In about two months, professionals experienced in palpitation should have no difficulty identifying which heifers are pregnant and which are not. Any heifer determined not to be pregnant after the breeding season should be a strong candidate for culling.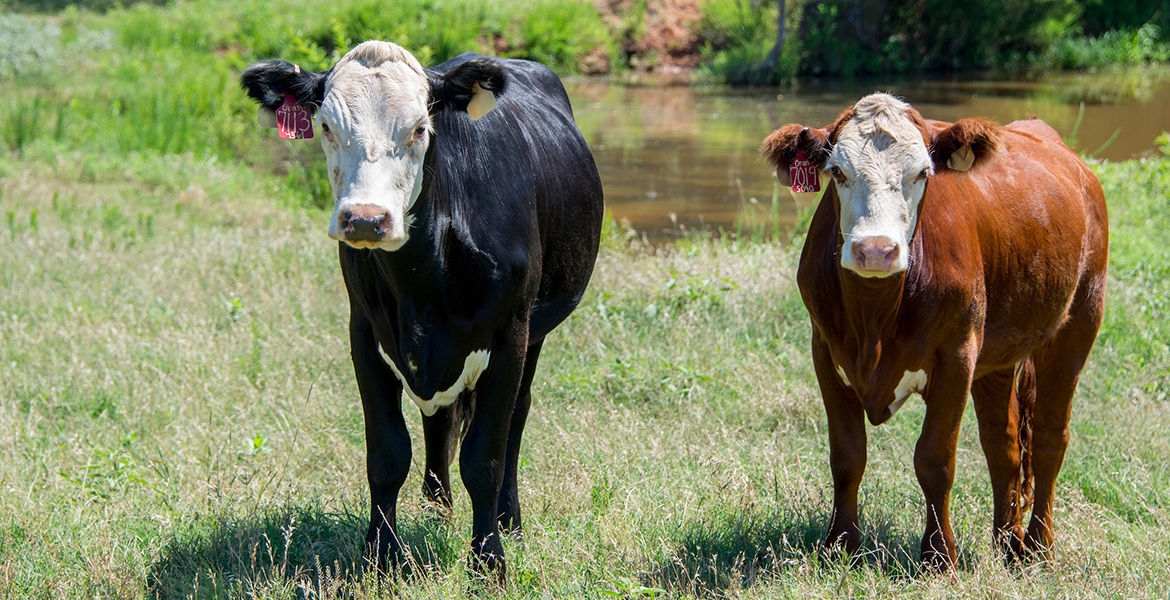 Culling open heifers immediately after checks for pregnancy serves three economically valuable purposes, Selk said. First, identifying and culling open heifers early will remove sub-fertile females for the herd.
Research conducted in Montana indicated properly developed heifers that were exposed to fertile bulls but did not become pregnant were often sub-fertile compared with heifers that did conceive. When the heifers that failed to breed in the first breeding season were followed throughout their lifetimes, they averaged a 55% annual calf crop.
Second, culling open heifers early will reduce costs associated with summer forage and winter maintenance. If the cow-calf operator waits until next spring to find out which heifers do not calve, the pasture use and winter feed expense will still be lost and there will be no calf to eventually help pay the bills.
Third, identifying open heifers shortly after 60 days of the breeding season concludes will allow ranchers to market the animals while they are still young enough to go to a feedlot for the choice beef market. Beef carcasses estimated to be 30 months of age or older are unlikely to be graded choice and cannot be graded select.
"The cattle rancher who waits until next spring to identify poor-breeding 2-year-olds will be culling a female that will be marketed at a noticeable discount compared to the price per pound she would have brought as a younger animal," said Derrell Peel, OSU Extension livestock marketing specialist.
Given how the percentage of open heifers varies from ranch to ranch, OSU animal scientists have cautioned that cow-calf operators should not be concerned if – after a good heifer development program and adequate breeding season – they discover 10% of the heifers still are not bred. However, producers should resist the temptation to keep those heifers and roll them over to a fall-calving herd.
Another consideration is the recent expansion of drought conditions across western and northern Oklahoma, as well as much of the western half of the United States. Drought-reduced pasture and hay production may lead to a need to reduce forage demands in cattle operations. Culling of animals may be a place to begin, and not just sub-fertile heifers but older cows too.
"Cull cow prices are seasonally higher now than they will be later in the year or if significant regional culling occurs because of the drought," Peel said.
Cattle represent the number one agricultural commodity produced in Oklahoma, generating more than $3 billion annually, according to USDA National Agricultural Statistics Service data.