Successful Weaning: Tried-and-True Transition Strategies
Fall feedlot success starts long before calves arrive at the feedyard. Pre-shipment management on the ranch is truly the only way to adequately prepare calves for the changes awaiting them after weaning, writes Kevin Hill, D.V.M., technical services veterinarian, Merck Animal Health.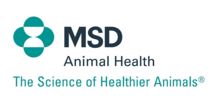 In addition to optimizing feedlot health and performance, the best-prepared calves will result in the biggest return to the ranch. Because calf buyers want the healthiest calves, providing them with a certified history of health management procedures, especially one verified by your veterinarian, can result in a $15 to $35 per head premium paid by buyers.1
Here are four tried-and-true weaning-related strategies to help make the shift to the feedlot as seamless as possible.
#1 Spread out the stressors
Weaning day is often the most stressful day in a calf's life. The roundup, vaccinations, separation from mother, a long truck ride and then landing in a strange pen with lots of new neighbors, is more than any calf should be asked to endure. The key to managing these stressors is to plan ahead and spread out the procedures over several weeks.
Preweaning should be thoughtfully planned to begin two to three weeks before weaning and culminate 45 to 60 days after weaning day. This is important in order to minimize stress on a calf's immune system and give them the best chance to respond fully to immunizations.
Calves also need time to adjust to separation from the cow and new nutrition before adding in other stressors like shipping and commingling. Not everyone can hold calves for 45 days after weaning, but nearly everyone can utilize some aspects of preconditioning.
#2 Examine your vaccination strategy
Vaccination programs should include core protection against Infectious Bovine Rhinotracheitis (IBR), Bovine Viral Diarrhea (BVD), Respiratory Syncytial Virus (BRSV), as well as protection against the major bacterial causes of pneumonia.
Timing also is important. Instead of waiting to vaccinate calves after they arrive at the feedyard, where they may encounter disease before the vaccine has a chance to take effect, it's ideal to vaccinate two to three weeks prior to weaning. This allows time for the best protection against respiratory and clostridial diseases. Booster doses can be given 2 to 3 weeks later, when calves have adjusted and are eating well after weaning at home or in a backgrounding yard, or after arrival if going directly to the feedlot.
#3 Implement concurrent parasite control
Parasitic infections depress immunity and feed intake, which are extremely detrimental to calf health. Therefore, incorporating deworming into a preconditioning plan is essential. Again, preweaning timing is important (two to three weeks prior to weaning), as is product selection.
Many researchers over the past 10 years have documented the avermectin class of anthelmintics as often not effective at reducing worm burdens.2-4 Because most commonly used dewormers are in this class, switching to a dewormer with the active ingredient fenbendazole, such as Safe-Guard or Panacur, significantly improves the efficacy of eliminating parasites.
Combining two products from differing classes at once, such as fenbendazole and an ivermectin, typically achieves reduction of parasite egg counts by 99%,2 and is the best strategy for slowing the development of resistance.
Consult your veterinarian for the assistance in the diagnosis, treatment and control of parasitism. This should include a plan for collecting fecal samples and performing a Fecal Egg Count Reduction Test (FECRT) to determine if the current deworming program is effective.
#4 Evaluate economic impact of implants
No other investment in the cattle industry is as consistent and predictable as the use of growth implants. Because the investment is relatively small, a positive return is realized within a few weeks after implantation. If you plan to retain ownership for three weeks or more after weaning, consider the value of using implants. The return can be as much as $30 to $40 per head in added value.5 Implanting can be conveniently added to the preconditioning program either prior to or after weaning.
Data from thousands of calf sales prove that preconditioned calves command a significant premium. But to do so, effective communication of health programs to potential buyers that documents the health products and practices used on your operation – including dates of vaccinations, parasite control and other treatments – is an absolute requirement to get that premium.
For more information on preconditioning programs for healthier and heavier calves, contact your veterinarian and visit www.the-best-defense.com.
IMPORTANT SAFETY INFORMATION
RESIDUE WARNINGS: Safe-Guard Paste and Suspension: Cattle must not be slaughtered within 8 days following last treatment. Mineral and feed through products: 13 days; EN-PRO-AL Molasses Block: 11 days; Protein Block: 16 days; For dairy cattle, the milk discard time is zero hours. A withdrawal period has not been established for this product in pre-ruminating calves. Do not use in calves to be processed for veal. For complete information, refer to the product label.
1. Superior Livestock Auction, 2018 Superior Livestock Report, Pg 40.4.
2. Fecal Egg Count Reduction Test (FECRT) National Database, Merck Animal Health, 1996-2018.
3. Gasbarre, LC, Smith, LL, Lichtenfels, JR, Pilitt, PA. (2009). The identification of cattle nematode parasites resistant to multiple classes of anthelmintics in a commercial cattle population in the U.S. Veterinary Parasitology, 166(3-4); 281:1-5.
4. Edmonds, MD, Johnson, EG, Edmonds, JD. (2010). Anthelmintic resistance of Ostertagia ostertagi and Cooperia oncophora to macrocyclic lactones in cattle from the western United States. Veterinary Parasitology. 170(3-4): 224-9.
5. Selk, G. (1997). Implants for Suckling Steer and Heifer Calves and Potential Replacement Heifers. Proceedings: Impact of Implants on Performance and Carcass Value of Beef Cattle. Oklahoma State University, P-957.