Double Baleage Saves Time and Money
A fresh approach to baled forage is saving money and providing a better diet for cattle.
Through trialling on farms in Wayne County, Georgia, beef producers have learned that double baleage can be viable, thanks to help from University of Georgia Extension (UGA).
What Is It?
Double crop baleage involves growing two different crops consecutively, writes the team at UGA. The combined crop, such as rye, rye grass and wheat, is then baled and harvested to maintain moisture and be a viable feed source throughout the year.
A combination of Mark Frye, University of Georgia, and cattleman Jonny Harris was the main team behind a project to find out about the technique with funds from a Southern Sustainable Agriculture Research and Education (SARE) grant.
The project's objective was to determine if growing winter annuals for baleage on row cropland was environmentally and economically feasible.
"We were looking for something that would be very repeatable and very sustainable," Harris said. A diversified crop farmer and beef producer, Harris sees double crop baleage as a major benefit to his farm and his 1,000 head of cattle.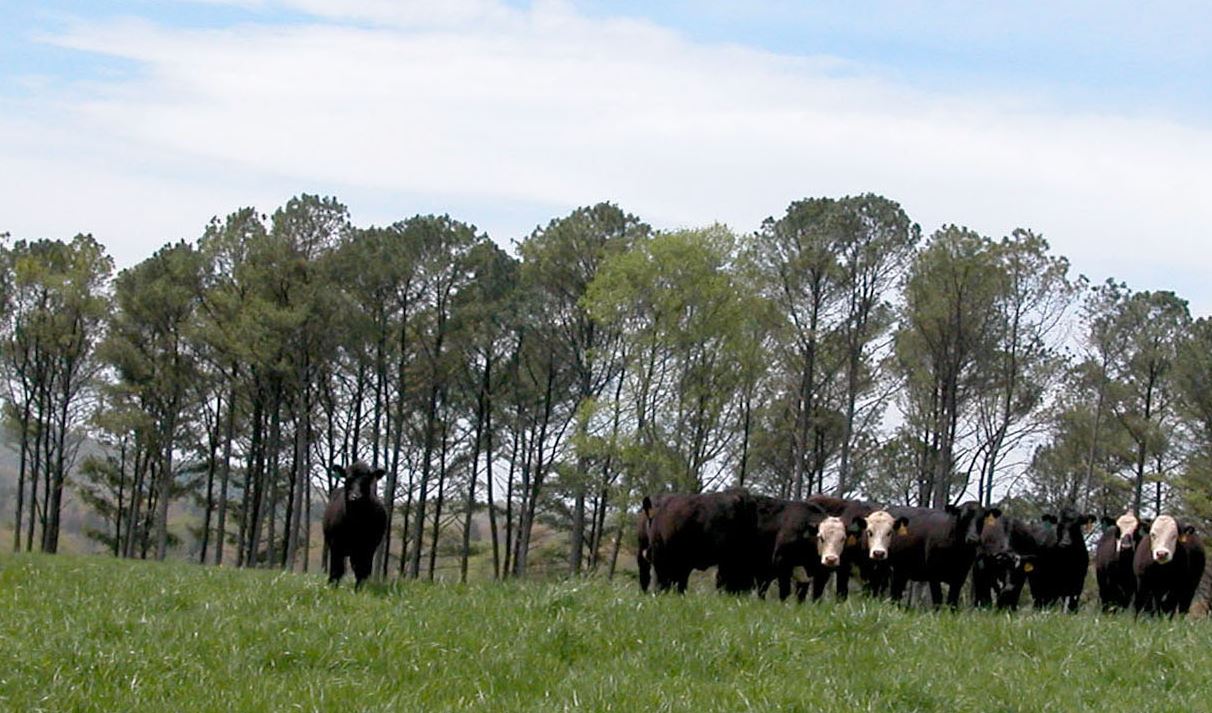 Smaller operations still have options to carry out double baleage - Curt Lacy, University of Georgia Extension
UGA staff add that the research project also tested for forage production in yield and quality and environmental enhancements.
Mr Frye said the process is beneficial for the cattle and the farmers. He and his team deduced that using baleage equipment to harvest winter annuals for later use is a feasible idea for many farmers.
"It can save farmers time and money," said Curt Lacy, a UGA economist on the Tifton Campus. "This process makes a pretty substantial difference. It can amount to several thousands of dollars, depending on the number of cows."
According to Mr Lacy, farmers who cannot afford the equipment have other options that can allow them to use the double crop baleage process.
"With a small number of cows, it's hard to justify doing this," Mr Lacy said. "If they have fewer cattle, they can look at buying baleage wrapped or having someone do it for them if they can't buy the equipment."
Using double crop baleage can increase farmers' profits, too. It provides a complete diet for cattle and improves the organic matter in the soil, allowing the moisture and nutrients in the soil to remain longer.
The three-year UGA College of Agricultural and Environmental Sciences study found the cover crop produced $263 per acre, making it an economical gem for cattle farmers.
"Farmers don't lose any nutrient quality and it saves the farmers money because the feed produced is much better," Mr Frye said.
Back in Wayne County, the research on double crop baleage has tremendously affected Harris and his cattle. "I really appreciate and support the Extension service in what they're doing by helping guide [farmers] through challenges that we face," Mr Harris said.
Wayne County's beef cattle industry produced a farm gate value of near $2.9 million, according to the UGA Center for Agribusiness and Economic Development. The farm gate value for beef cattle finished outside the county in 2013 is near $400,000.