Reports of Salmonella in Cattle in the UK
There were 20 per cent fewer Salmonella cases in cattle in 2011 than in the previous year, according to the latest report by the UK's Veterinary Laboratories Agency.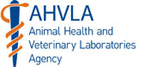 Results are given for cattle irrespective of age and include those where the age was unknown. All isolations are recorded on the database by the age of the individual animal. If an incident involves both adult cattle and calves, then the age of the index case is used to classify the incident. For example, an incident affecting calves and adults in which the first case was reported in a calf would be recorded as a calf-associated incident, but all isolations would be recorded separately for calves and adult cattle.

There were 8.28 million cattle in Great Britain in 2011, a slight decrease compared with 2010 (8.51 million).

The number of submissions from cattle reported to the VIDA database in 2011 was 59,001, which was a decrease of 4% compared with 2010. There is no routine Salmonella monitoring of cattle in Great Britain; therefore the majority of isolates come from cattle with clinical disease. The number of reports is influenced by the total cattle population and the number of diagnostic submissions to private and Government veterinary laboratories. As in previous years, the majority (n=678; 95.2%) of Salmonella incidents in cattle were from samples taken for clinical diagnostic purposes and originated from cattle on farms. There were 712 incidents of Salmonella in cattle reported in 2011 compared with 887 in 2010, a decrease of 19.7%. The decreasing trend in incidents of Salmonella Typhimurium continued, with 57 in 2010 and 52 in 2011, a fall of 8.8%. Salmonella Dublin remained the most common serovar isolated from cattle (65.0% of incidents) and the next most common were S. Mbandaka (12.9% of incidents) and S. Typhimurium (7.3% of incidents). There were six reported incidents of S. Enteritidis in 2011 compared to four in 2010; three were PT8, which corresponds with the predominant phage type in people.

Salmonella Dublin
S. Dublin was the most common serovar isolated in cattle for the 13th year in succession with 463 incidents, with a similar seasonal association of incidents as in previous years, peaking in the late autumn (Figure 2.1). S. Dublin continues to be the most common serovar associated with bovine abortion; 21.6% of all S. Dublin incidents were associated with abortion in 2011. The seasonal peak due to abortions also mirrored that of the total, with a less distinct peak in early autumn.
Salmonella Typhimurium
Fifty-two isolations of S. Typhimurium occurred in 2011, constituting 7.3% of the total. The most frequently isolated phage type was DT104 (17 incidents), closely followed by DT193 (10 incidents). DT104 has declined significantly over the five-year period from 2007 to 2011 and this reflects the continuing decreasing trend in S. Typhimurium incidents overall (see Figures 2.2 and 2.3). The trend of increasing incidents involving S. 4,5,12:i:- (a monophasic variant of S. Typhimurium) has slowed, with 27 in 2011 (compared with 15 in 2009 and 32 in 2010) accounting for 3.8% of all cattle Salmonella incidents (see Table 2.1). The vast majority (n=20) in 2011 were of phage type DT193, presenting with diarrhoea, affecting predominantly adult cattle and located in the south and west. There were also four reports of the related monophasic variant S. 4,12:i:-. There was an increase in monophasic S. Typhimurium strains with phage types U311 or U323 from one to five cases.
Salmonella Mbandaka
With 92 incidents in 2011, S. Mbandaka has remained the second most commonly isolated serovar in cattle, constituting 12.9% of all Salmonella incidents. As in previous years the majority of incidents were in the southwest of England (Cornwall, Devon and Somerset), but cases were also seen in Derbyshire, Cheshire, Wiltshire, Gloucestershire, Shropshire, Herefordshire, Staffordshire, Hampshire and Dorset. Cases occurred throughout the year but unlike previous years there was no apparent spring decline, and cases mostly had diarrhoea and malaise as the main presenting signs; eight were associated with abortion. The majority of incidents (n=67) involved adult cattle as the index case, rather than calves (n=16). Increasing herd size and changes in management practices on dairy farms, towards feed supplementation throughout the year rather than only in the winter housing period, could lead to increased exposure to salmonellae of feed origin such as S. Mbandaka, allowing these to become endemic in such herds. Two dairy herds with S. Mbandaka were investigated in detail and a very high within-herd prevalence in all categories of cattle and extensive environmental contamination was found in both cases, even through there were no clinical cases.
Other Serovars
During 2011, six incidents of S. Enteritidis were reported and investigated (see Table 2.6). S. Enteritidis remains a relatively infrequently isolated serovar, but is still occasionally detected in cattle in Great Britain despite decreases in poultry.

S. Montevideo incidents decreased (25 in 2011, 3.5% of the total, compared with 39 in 2010); this serovar, like S. Mbandaka, is often associated with contaminated soya bean meal.

There was a single incident of S. Newport in 2011 compared with nine in 2010 and eight in 2009. It was fully sensitive to all antimicrobials routinely tested. Salmonella Apapa was recorded in cattle for the first time in Great Britain. A number of single incidents involved serovars or phage types not seen in cattle recently: S. Coeln and S. Concord were last recorded in 2006; S. Senftenberg in 2005; and S. Typhimurium U289 in 1994.

There were no reports of Salmonella of non-GB origin in 2011.

The Salmonella incident map shows, by county, the density of holdings and Salmonella incidents. Note that the Salmonella incidents are randomly located within counties and do not indicate the actual location of incidents. The majority of Salmonella incidents were located in cattle dense regions of GB; South West and North West England, Wales and South West Scotland.

In 2011, similar to 2010, Salmonella Dublin incidents were largely distributed amongst the western cattle dense areas. Salmonella Typhimurium incidents also appear to be distributed amongst the cattle dense areas and also the less dense areas of Southern England and North East Scotland. Monophasic variants (S. 4,12:i:- and S. 4,5,12:i:-) appear distributed largely across Southern England. Incidents of Salmonella Enteritidis were largely identified in areas of low cattle density in Eastern England. Other Salmonella serovars were largely identified in cattle dense areas of South West England and Welsh borders.

Further Reading
September 2012